When you go through a breakup, sometimes it can be hard to contain your feelings.
At first, you may rant with friends about what an idiot they were or how they were truly your soulmate. Then maybe you start seeking advice from them and family on what you should do. Should you try to win him back? Or, if it's for the best, how do you truly move on?
While friends and family can comfort you and have helpful advice, your feelings may last longer than they're willing to listen for. Of course, a good friend should be there for you. But sometimes, there comes a time when they've given all their advice and you still feel like crap. What then?
Well, that's when a breakup advice blog can come in handy. These can give you unbiased advice on what you're going through and guide you how to come out on the other side.
10  Best Breakup Advice Blog
If you're struggling to get over an ex or feel better after a breakup, see if any of these heartbreak blogs resonate with you.
#1 HelloBreakup.com by Breakup Coach
HelloBreakup.com is written by breakup coach Nancy Ruth Deen. It covers a host of topics surrounding breakups such as how to stop ruminating, judging your ex, or how to let go of resentment. Unlike some other blogs, it focuses a lot on the inner work you go through after a split. Nancy also has a podcast where she tackles topics such as whether breaking up was the right decision or putting your ex on a pedestal.
Sample articles on HelloBreakup.com:
#2 Breakup Boost
Breakup Boost is a podcast, but it also has a blog where you can read coach Trina's advice. The blog features a whole bunch of different subjects, such as being stood up on a date, to breakup problems, like splitting over no specific problem. When you click on each post, it includes the relevant episode which you can easily listen to. If you'd rather skim it over, you also read the content.
Sample articles on Breakup Boost:
#3 Rapid Breakup Recovery: Advice for Men
If you're looking for advice specifically for men, this blog could be your go-to. Topics mainly revolve around healing from a breakup such as describing the wave of emotions you may feel and how to break contact. While tackling heartbreak at large, Jesse also answers specific questions from readers, such as what to do when their partner needs space or how to deal with loneliness. His advice is straight-forward and to the point while still recognizing the very real emotions behind it all.
Sample articles from Rapid Breakup Recovery:
#4 Psychology Todays' Breakup Collection
Ok, Psychology Today is a magazine, not a blog. However, it features many breakup and heartbreak articles on their site, so you can probably find a few relating to your situation. For a full list, check out their "Surviving a Breakup" Collection.
Since Psychology Today is mostly written by doctors, you'll get science-backed advice and solutions that they tell real clients. Some articles also help detail our inner workings and what we go through during a breakup.
Sample articles on Psychology Today:
#5 Lindsey Ellison Breakup Blog
Lindsey Ellison is another breakup coach who aims to inspire others with her blog content and podcasts. If you've recently broken up with a narcissist, she should be the first one you check out. After a divorce with a narcissist, she learned lessons such as the cycle of despair and how to deal with those specific type of people while bringing you back to your truth.
Sample articles from Lindsey Ellison:
#6 Breakup Survival Guide from Simply Solo
This blog is branded as a "single girl starting over" where you can follow the journey. Catherine tells her story of heartbreak through anger, sadness, missing him and tips for Facebook breakup settings. She's also made room for guest posters to share their experiences, which encompasses a wider range of topics.
Sample articles on Simply Solo:
#7 Breakup Recovery Blog by Dr. Bobby
Dr. Bobby is the founder of a counseling and coaching practice and she's also authored a book about breakups too! Since she's trained in the matter, she's great at providing examples and case studies so you can fully understand. Many of her blog posts also feature podcast episodes. She covers non-heartbreak issues too, such as toxic relationships, finding your soulmate and repairing trust in a relationship.
Sample articles by Dr. Bobby:
#8 Your Tango's Breakup Section
Your Tango features articles in a variety of niches, but the breakup section in particular could be helpful during this time. Unlike other blogs, these articles feature more "fun" and less "research-backed" advice. It also has essay-type stories chronicling other's breakups, which could be an interesting read to distract you from your own. Although this blog may feature less tangible advice, it's entertaining in a way that's very relatable.
Sample articles on Your Tango:
#9 Laura Yates Breakup Blog
Laura Yates has pretty much dedicated herself to helping you through a breakup—from her podcast to her dozens of articles on the subject. She draws from personal experience and what has helped her to shed some wisdom on your own situation. If you're looking for someone to empathize with you while giving you solid advice to move forward, she may be your favorite.
Sample articles from Laura Yates:
#10 Natasha Adamo's Breakup Blog
Natasha says she used to have crippling social anxiety and zero confidence. And after a painful breakup, her physical health gave out too. But now she coaches a variety of clients on how to overcome obstacles in their journeys. Her breakup blog posts feature all-too-relatable topics such as breaking no contact, dating a narcissist and dreaming about exes.
Sample articles from Natasha Adamo:
#11 Reddit's Breakup Sub
Okay, this is another one that isn't really a blog—but it still provides tons of meaningful advice and breakup stories. On this subreddit, people share everything from their personal experiences to inner wisdoms they've learned through breakups that may help you. Of course, if you make an account, you can also post your own stories or insights. You can also comment on others to ask for advice or give your own thoughts. In case you're wondering, men and women both post here.
Sample subreddit posts:
#12 With My Ex Again Blog
Compared to the other blogs on this list, this one is more geared toward what to do when you know you were actually the problem. For example, if you realize you've done things to hurt your partner, what do you do next? Do you apologize? Try to get back with them? If not, how do you move on? All these questions are addressed in this blog.
Sample With My Ex Again posts:
Summary of the Best Breakup Advice Blog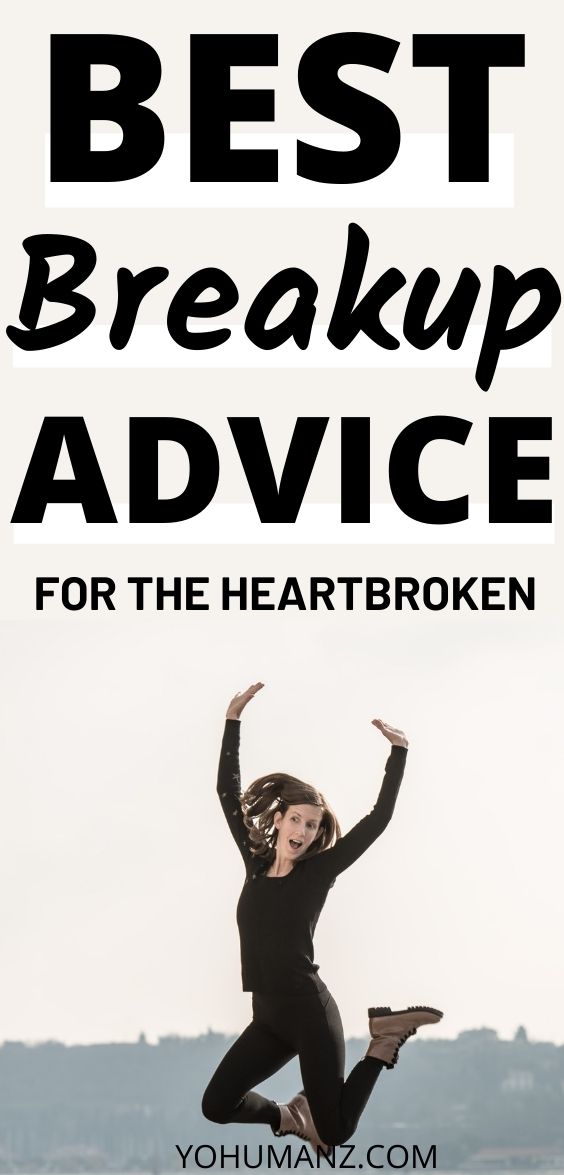 When searching for a breakup advice blog, you should first decide what type of advice you're looking for. For example, some articles feature more science-backed advice and some blogs are written by therapists with credentials in the area. However, other blogs are written from first-hand experience on how to get over a split. Some have a more casual, relatable, anecdotal tone, while others can be more information-based.