This is the perfect gift for anyone who's away from home.
Whether a romantic partner, parent or friend, they'll appreciate this homemade, heartfelt present.
All you'll need is a box, papers and a few supplies to decorate it with.
The best part is that it can be customized according to the person. Write your memories and thoughts and include pictures or trinkets from home.
You can make it for a family member in the military or working away from home, a friend going away to college, or your partner in a long distance relationship.
DIY Just Like Home Box
Here's how to make a "Just Like Home Box" for the special person in your life.
Step One: Decorate lid with tape. Write or paint "Just Like Home Box" on the left side. On the right side, write or paint this poem:
"When family seems so far away
And all you can think about is the pay
Open this box to feel a little more at home,
Remember we love you and you're not alone."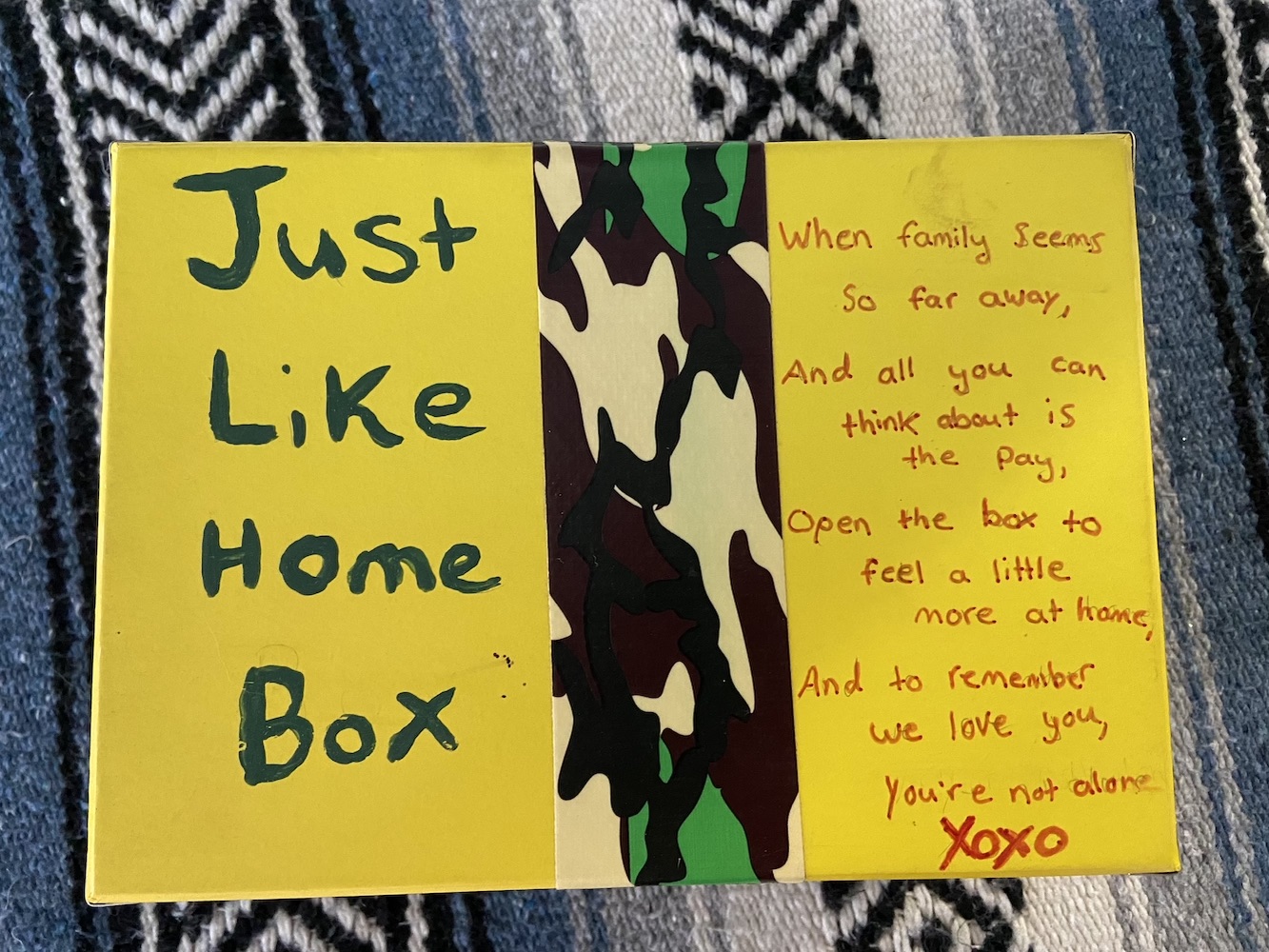 Step Two: Run decorative tape along the side.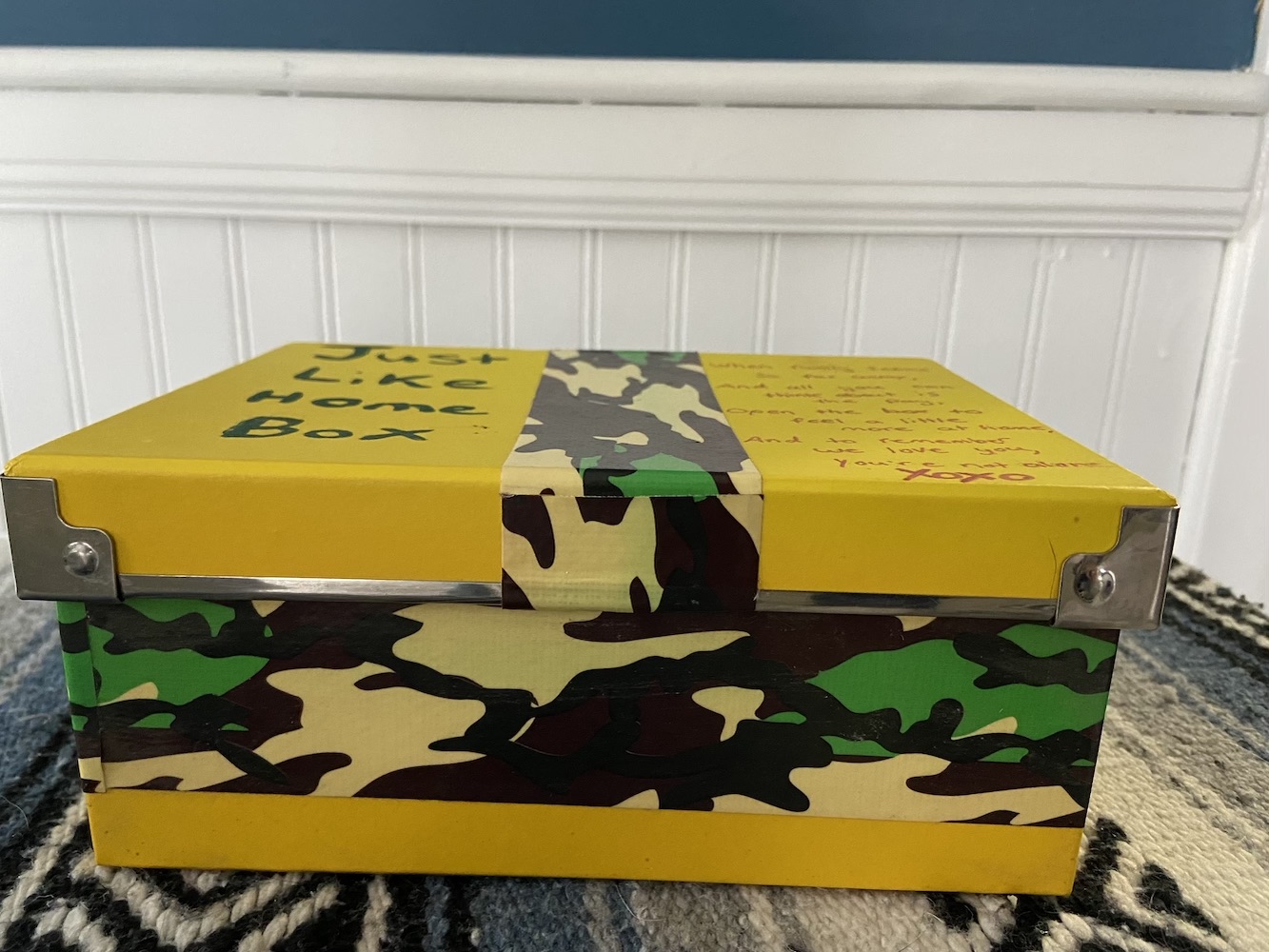 Step Three: Fill box with written messages, photos and trinkets (see section below).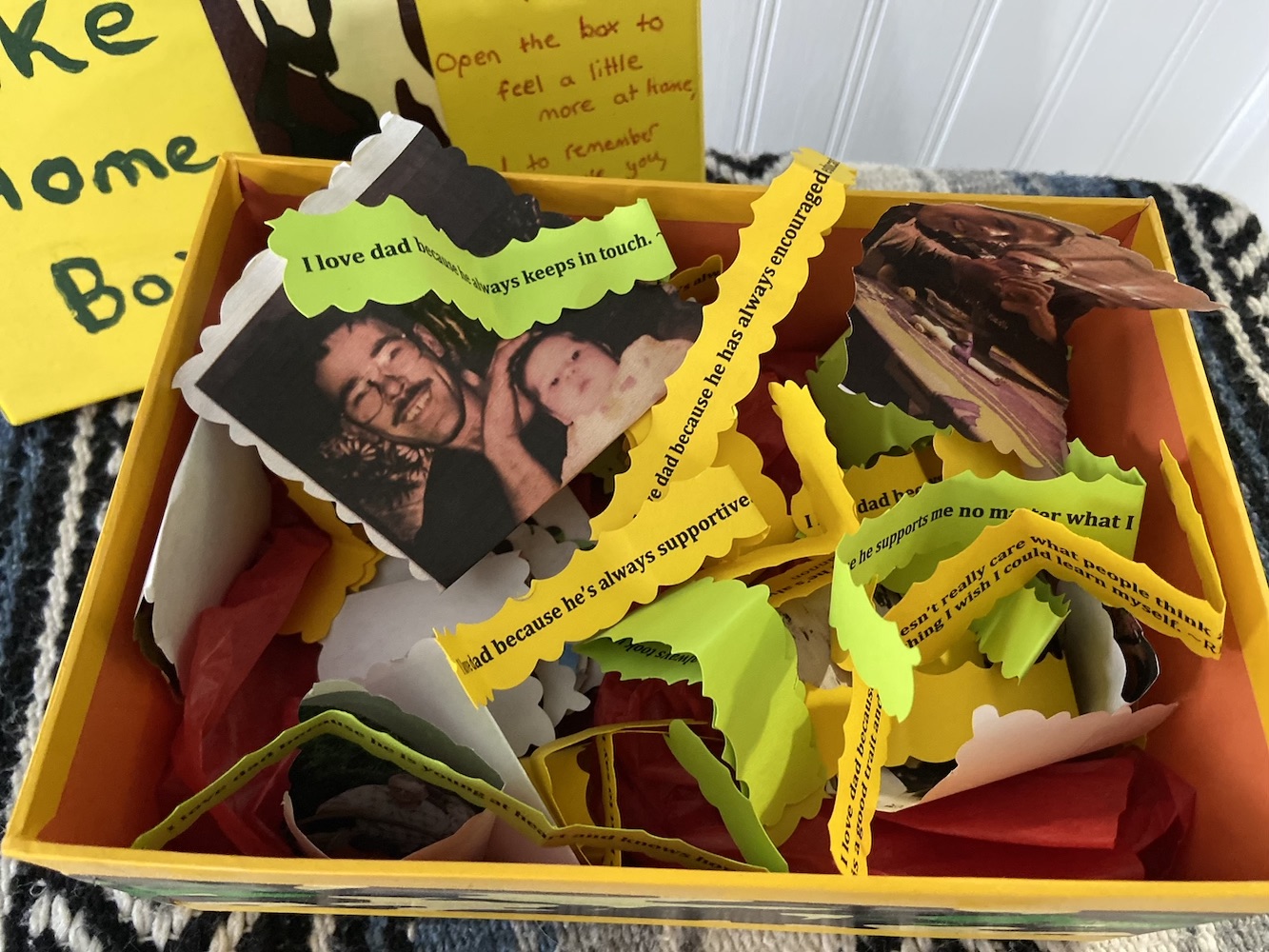 What to Put Inside Box: DIY Gift Going Away
What should you fill your DIY going away gift with? Here are a few ideas.
Written Messages. Ideas include memories, things you love about them, what you miss about them, positive words of encouragement, etc.
Photos. Photos of family, pets, things they love from home
Trinkets. Any small trinkets that remind them of home, you or family.
DIY Gift Going Away / Gift Military
Here's how to make this easy yet meaningful DIY away from home gift or military gift.